Global Lottery News ~ Issue #3 ~ 10th January 2011
Hello,
A Very Happy and Prosperous New 2011
to You and All our Readers and Visitors
In this Issue:
1) IMPORTANT NOTICE TO ALL VWD MEMBERS - VWD - Virtual World Direct and e-Lottery cease trading - Friday 10th December 2010
2) Latest News - Brand New Online Lottery Syndicate Just Launched - We are very pleased to announce the launch of the world's very first multi-lottery syndicate – LOVE MY LOTTO.
3) Join LoveMyLotto and become an Affiliate to Promote and Earn Now
---
1) IMPORTANT NOTICE TO ALL VWD MEMBERS
by Micky Kidd


We were informed by email Friday 10th December 2010 at 18:37 hours GMT by Virtual World Direct the Owners of E-Lottery that they had ceased to trade as of immediate effect. Upon visiting the VWD Website we got this message as the site has ceased operations ...

--------------------

Friday 10th December 2010

IMPORTANT NOTICE TO ALL VWD MEMBERS

It is with much regret that we have to inform you that Virtual World Direct Limited (e-lottery) has ceased to trade.

This has been brought about by a legal action brought against the Company by the UK Department of Business Innovation and Skills alleging misleading advertising. The Company strenuously denies this and has never received any complaints from any of its customers in this regard, but the Company is unable to defend itself due to the high legal costs involved.

The Company remains fully solvent, without any creditors, and funds held for the benefit of our customers are in the process of being returned.

The El Gordo draw due to take place on 22nd December 2010 will be held as planned and member syndicate placements have been secured.

Outstanding winnings for the UK, EuroMillions and El Gordo Syndicates will automatically be forwarded to members via cheque and posted to the registered address recorded on the player membership account.

Please note that the Company can no longer accept any communication via email or phone.

All enquires relating to the above should be sent via post to:

Virtual World Direct Limited
Generali Tower, Office 9C-1, 9th Floor
Samuel Lewis Avenue
PO Box 0833-00146
Panama City
Republic of Panama


Virtual World Direct Limited would like to take this opportunity to thank all its members for their support over the past eight years and wish you all the very best for the future.


--------------------

Wow, we couldn't believe it, after 8 good years, e-lottery gone overnight!
Well, as one door closes, they say another opens and wow! did another door open? Decide for yourselves in the next two articles ...
---
2) Brand New Online Lottery Syndicate Just Launched
by Micky Kidd
We are pleased to announce the new launch of the world's one and only multi-lottery syndicate – LOVE MY LOTTO.
Offering jackpot prizes of over £100 Million in value every month – each lotto syndicate from LoveMyLotto gets up to an average of 200 chances to win the lottery in up to an average of 45 draws. Up to 24 entries into the Euro Millions, up to 24 entries into the EuroMillions Millionaire Raffle, up to 80 entries into the UK Lotto, up to 28 entries into the £1 Million Daily Draw and up to 40 entries into the national Premium Bond draw with a top prize of £1 Million every 4 weeks.
You can increase chances of winning lottery games by playing in a lottery syndicate with
LoveMyLotto.com.
Share in the power and leverage of much increased buying power without having to share your lottery win with too many people.
Read more about LoveMyLotto.com here
Or at their website by clicking the banner
---
3) LoveMyLotto Affiliate Program
by Micky Kidd
LoveMyLotto
also has a two Tier
Affiliate program
, the system is being developed right now.
20% commissions on the 1st level and 5% on the 2nd. To promote LoveMyLotto Join Now and Start Earning!
Sign up with the LoveMyLotto affiliate sign up form here
Please Note, You Must Play a Syndicate at a minimum level of Silver to become an Affiliate and promote and earn with LoveMyLotto.com. See LoveMyLotto.com Terms and Conditions in the Affiliate section of their website
As a point of interest, Yes, I am playing LoveMyLotto.com Syndicates and have signed up to the Affiliate program. There have already been many winners and commissions paid out from December 2010.
If you want to talk more in detail about LoveMyLotto you can contact me on Global Lottery Secrets website "Contact Us" form or find me on skype as vancaramicky. I am more than happy to explain in more detail.
---
---
Random Number Generators:
We are making Random Number generators for your Lucky Dip - Quick Pick - Auto Pick - Pick Six or whatever you call the auto pick with your lottery for every Lottery Review page we do.

Each will be set mathematically just to pick the combination of numbers for that lottery alone. They do not use any historical numbers from draws from those lotteries, they are just a pure math random number generator.

See an example on any of the lottery review pages we already have.

Have you tried our Lottery Random Number Generators yet?

There are three styles of which one you might favour. You can try them all out on the number picker page and if you really like one or all of them you can download one to use on your PC or Notebook.
---
You Too can work From Home
Got a hobby or an interest?
Want to make it Pay You?
I did, No, Seriously! I did...
Turn your Hobby into Cash
And a Real Live Business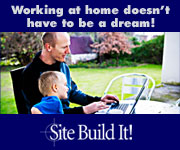 ---
---
---